Seat Components
Tesca conceives, designs and develops ergonomic seat components interfacing with the driver and the passengers. Headrests, armrests and seat pads are designed in a way that the integration of electronic or mechanical components confer their smooth handling.
Our unique approach to comfort, safety and design differentiates us in the world of automotive seating. We enjoy challenges that demand a great attention to detail, such as space saving and weight reduction. We propose to automotive manufacturers, quality components enhancing the solutions offered to passengers.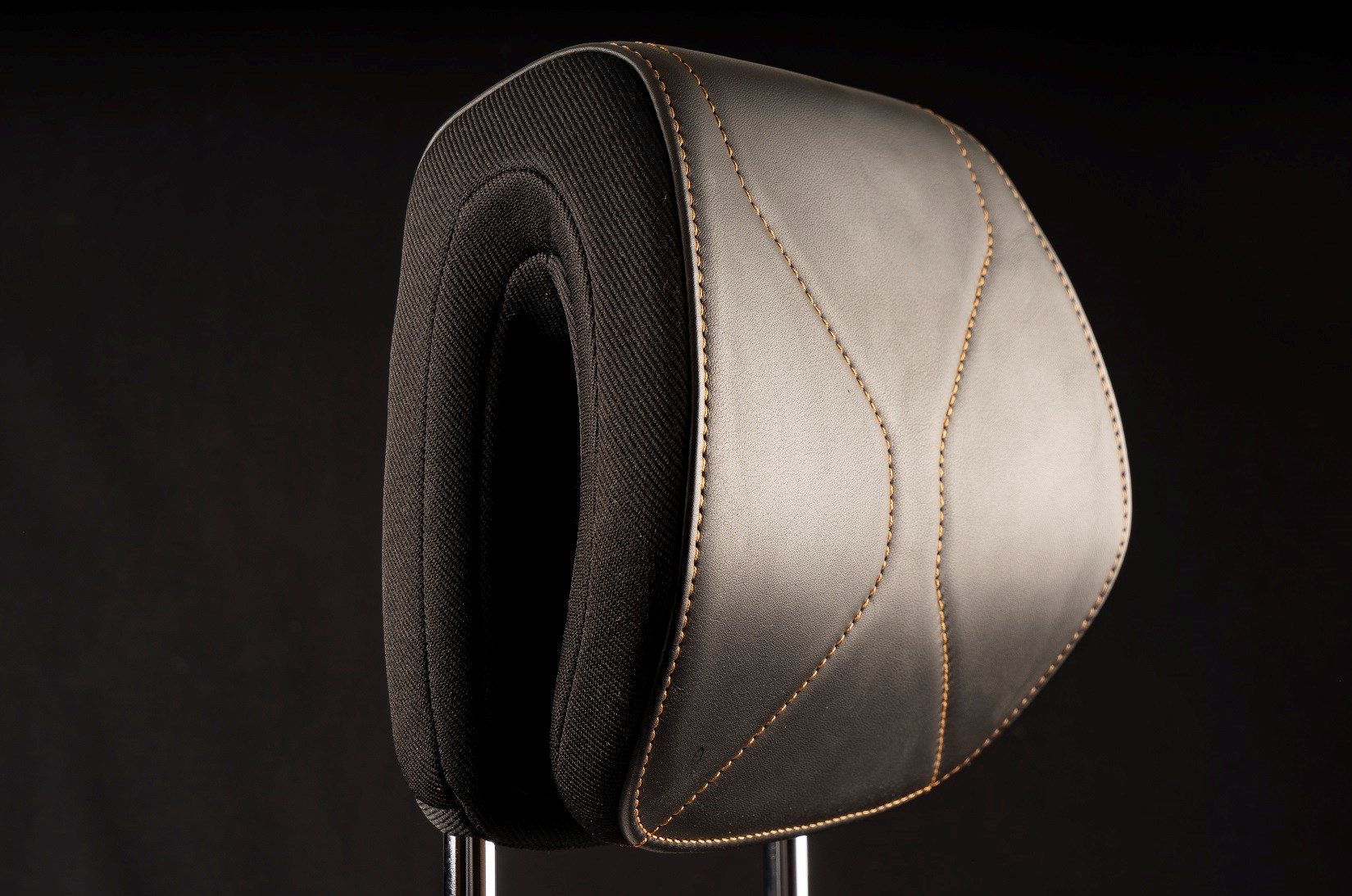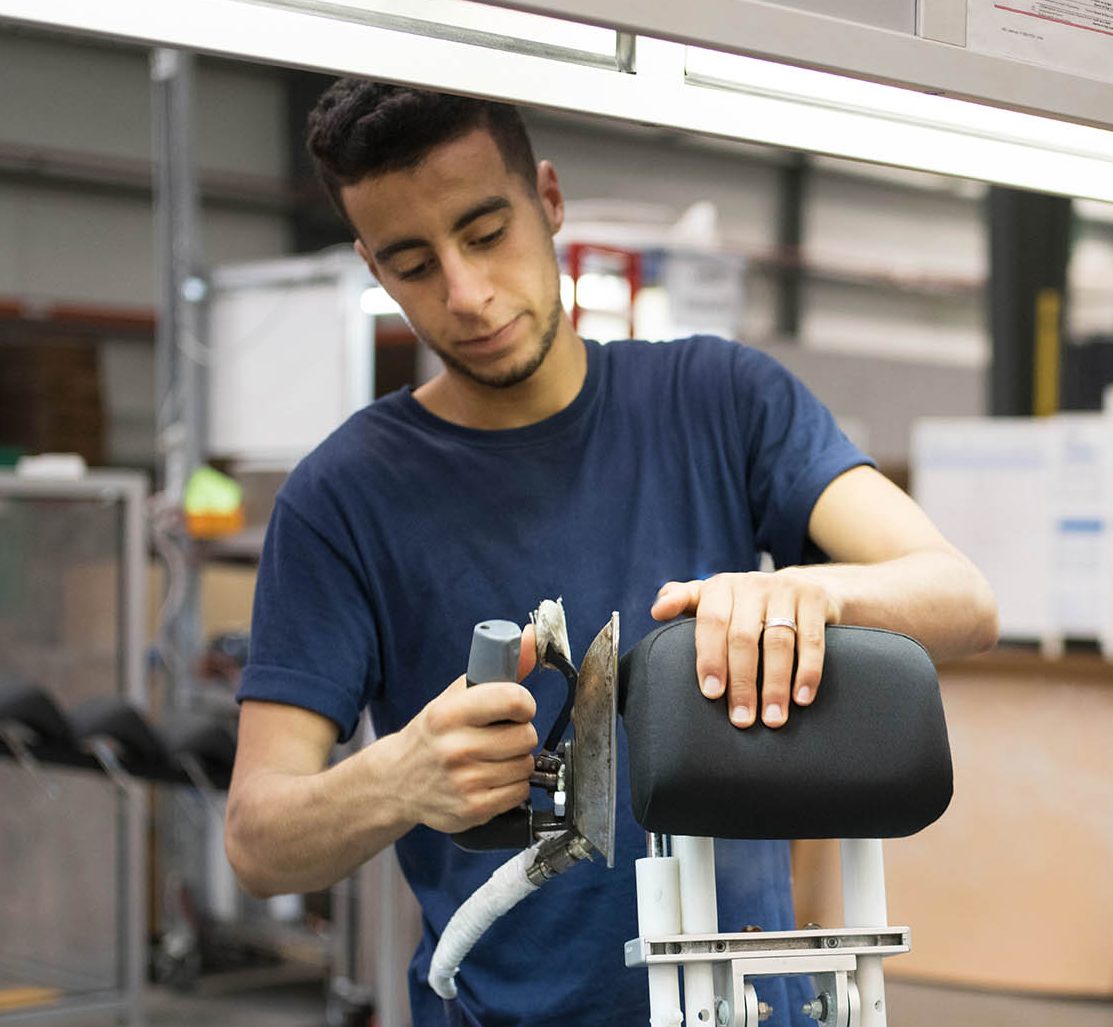 We excel in the core technologies of automotive trimmings.
We excel in the core technologies of automotive trimmings.
Tesca is the inventor of the Foam In Place technology (FIP), yet also supplies seat components in the traditional trimming technology :
seating padding, padded or bare headrests and armrests. We continue to expand our business of assembly sites, close to the automotive manufacturers.
The perfect fit for each project
We help with the definition of the most suitable technology for each project in conjunction with our clients. With the consideration of the Design to Cost notion, the traditional trimming technology is a notable solution in many cases. The Foam In Place (FIP) process is the ideal alternative for projects with challenging seating that require space saving, tight volumes, thinner padding or the integration of concave shapes.
Gain from the addition of new functionalities
The rise of autonomous and shared vehicles has bestowed a new importance to the seating in the passengers compartment. In addition to the usual integration of Air Bag, sensors, heating and cooling systems, audio and video, a generation of 2.0 functionalities in regards to the comfort and the behaviour of the passagers is emerging. We incorporate light weight and low energy consuming solutions that support the conduction of energy and the collection of data about life aboard the vehicle.
a generation of functionalities 2.0
The embedding of components and mechanism to enhance ergonomy and safety
We conceive fine-adjusting elements for enhanced comfort : the mechanism of the headrests allow for adjustments horizontally, vertically and sideways, adjustments of the clamp latches, the safety and comfort inserts and the inclusion of neckrests.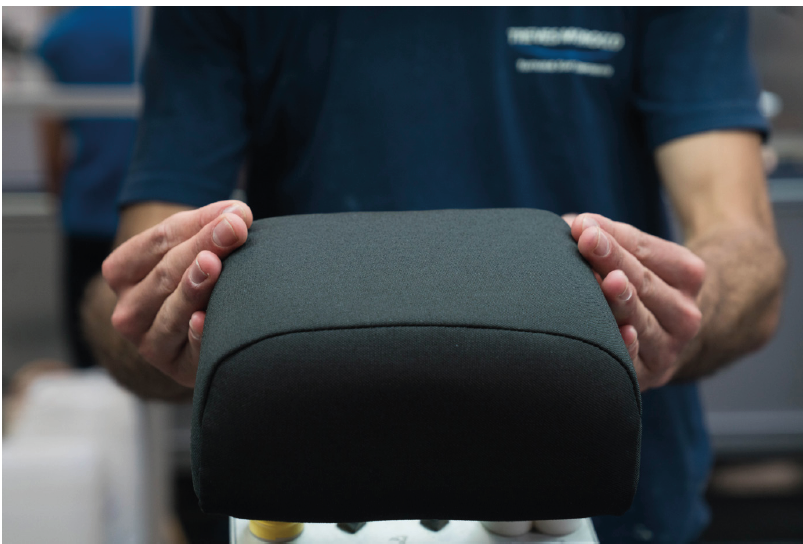 Ecodesign and sustainability throughout the life of our products
The removable character of our headrests is the result of our consideration for the recycling of our obsolete pieces during the conception of our products. Our involvement in weight reduction, the integration of recycled materials coming from our own facilities is a way for us to put sustainability at the heart of our businesses.
Innovation and Design : our driving force
We are undergoing a fast changing evolution in the mobility sector, with more shared vehicles and more environmental compliance. And a change in the habits of the passengers, which results in the transformation of the automotive interior into a veritable living space. These topics are at the core of our work and proposals, tailored every day to our clients' big projects by our Innovation and Design teams.